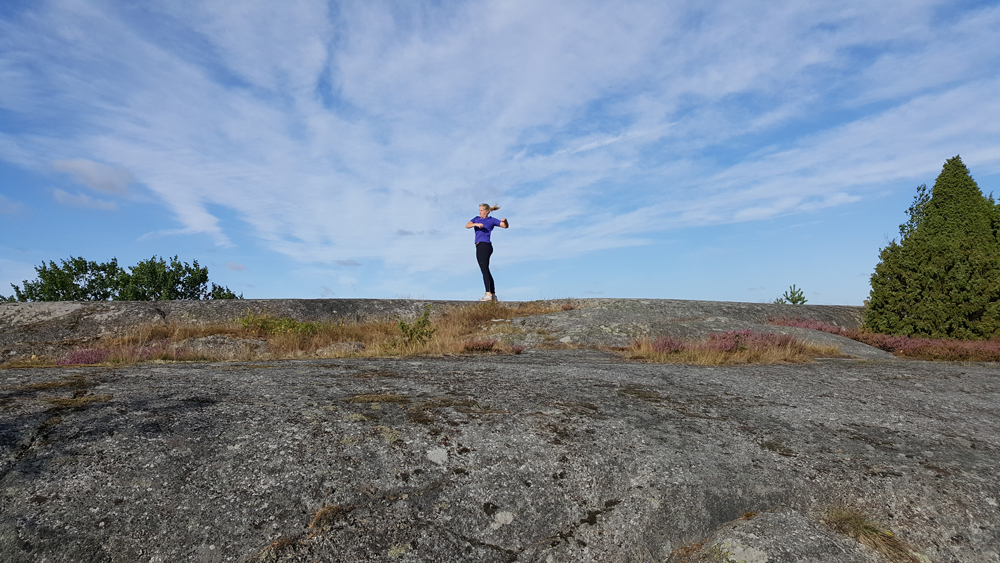 Feel free to explore the nature on Sävö on your own. The island is small and it is hard to get lost but a map could be useful anyhow.
There are two trails on Sävö:
The Sävö part of "Sörmlandsleden" marked with orange paint.
Sävöleden marked with blue paint.
Sävöleden will take you to the northern and western part of the island where you will be hiking close to the shoreline. The hiking distance is approximately three kilometers.
"Sörmlandsleden" is a 1000 kilometer trail in the county of Sörmland. The Sävö part is about three kilometers. It is marked with orange paint and will take you through meadows and forests up to fantastic views from the highest point on the island.
You might meet cows and sheep from the farm "Sävö gård" during your hike. They are allowed to graze all over the island but are sometimes locked out from fields where grass grows for winter forage. So please close all the gates that you open yourself.
The Sea Star- Stella Maris – provides a place to regain strength and is a symbol for the need of protecting our waters from increasing pollution. Enter inside the sculpture!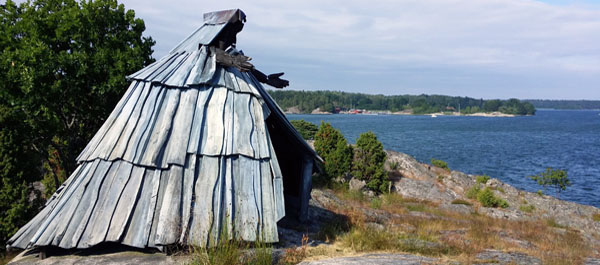 There are toilets and fire places along the trail, Drinking water is also available.
Map of Sävö
Fireplaces, drinking water and toilets
Sörmlandsleden